This online course has a wealth of knowledge covering the rules to massaging and a breakdown of the massage movements which culminate in an easy to follow back and shoulder routine.
I am your trainer Harriet Morgan Thompson. I have been practising Sports & Remedial Massage for 18 years. Early into my career I was asked to train university undergraduates of Sports & Exercise Science in Sports Massage which I have now been teaching for 15 years. Seeing my students flourish from not knowing what to do with their hands to instinctively using the tools I have taught them – it's like watching magic happen.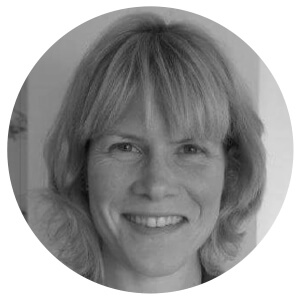 I am passionate about teaching others safe and effective massage techniques, and offer various trainings from full university diplomas, half-day workshops teaching basic skills and specialist techniques to now bringing my knowledge into the online space with a newly developed Massage in Action online course.
My training options include:

– training consultancy for Active Associates courses since 2006

– teaching diplomas in Sports & Remedial Massage for undergraduates of Sport & Exercise Science

– workshops in The Fundamentals of Massage, Soft Tissue Skills for Injuries, and Reflexology

– online massage training
It will allow you to:
 provide safe and effective massages by having the confidence in understanding the basic massage movements
 learn the guidelines and how to apply them to the most sought after area – upper back and shoulders