This course explores the supportive nature of touch with the healing and therapeutic skills of massage. Learn the principles of massage with easy to follow demonstrations along with all the details about the restorative benefits and scientific effects of massage. 
I am your trainer Harriet Morgan Thompson. I have been practising Sports & Remedial Massage for 18 years. Early into my career I was asked to train university undergraduates of Sports & Exercise Science in Sports Massage which I have now been teaching for 15 years. Seeing my students flourish from not knowing what to do with their hands to instinctively using the tools I have taught them – it's like watching magic happen.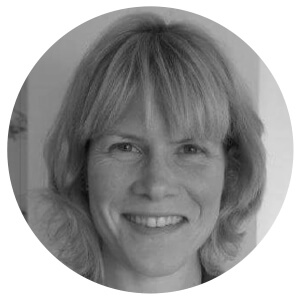 I am passionate about teaching others safe and effective massage techniques, and offer various trainings from full university diplomas, half-day workshops teaching basic skills and specialist techniques to now bringing my knowledge into the online space with a newly developed Massage in Action online course.
My training options include:
– training consultancy for Active Associates courses since 2006
– teaching diplomas in Sports & Remedial Massage for undergraduates of Sport & Exercise Science
– workshops in The Fundamentals of Massage, Soft Tissue Skills for Injuries, and Reflexology
– online massage training
It will allow you to:
provide safe and effective massages by having the confidence in understanding massage movements and how to apply them
learn the guidelines and considerations for working with friends and family
Through video content and quizzes, you will pick up the skills and insights into working in the industry through tips from a professional with techniques needed for easy to follow massage routines. Feedback will be provided through an assessed video.