Of course routine can be extremely comforting but getting stuck in one can bore me to tears. My bodywork doesn't follow a routine so my work is never boring even when faced with six back massages. Every body is different and so is everybody which keeps things interesting.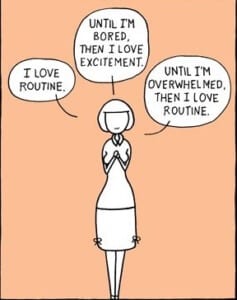 So with the yoga studio I work at being shut for two weeks, instead of taking a break, I decided to do some things I can't do when i've got a lot of work on:
Given blood
Had a Sports Massage
Been somewhere new – Ilkley Lido
Doing a Somatics practitioner course
Discovered optimisation of social media by scheduling posts
Given blood – I have given blood for my friend's boy who has Leukaemia as he's reached out and asked us to. This I will be doing now on a regular basis knowing how important it is.
Had a Sports Massage – Having our own treatment is often something as practitioners we neglect, so i'm having regular massages with one of the lovely people I have trained. I love supporting talent, especially that I have created! #proud
Been somewhere new – Ilkley Lido http://www.ilkleylido.co.uk. I love going to new places and although it was rammed in the school holidays it was a slice of heaven. The water was freezing, much to my American friend's disgust, but greatly fun and refreshing. I've been having cold showers throughout the summer which have been lush and great for circulation.
Doing a Somatics practitioner course – Having reverted to doing Somatics whenever i'm in massive amounts of pain i've found it the only thing to calm my nervous system. These movements by Esther Eckhart are gentle and teach you a lot about your body awareness so are often videos I recommend to patients in trouble: Part 1: https://youtu.be/FeJlrUPePLc & Part 2: https://youtu.be/r39igD7Tj8A. As i've been waiting for this training to be in Leeds for ages i'm so pleased to finally be going on it to learn how to instruct others.
Discovered how scheduling on social media works – Social media is often a minefield when you've been in business since there wasn't any. To understand when people read posts and the optimal time to post can be utterly confusing. But thanks to Healthinomics www.healthinomics.com they have shown me this in a concise and easy to understand manner. I now have ready made pictures to post and a tool to schedule my posts and pictures so I can switch off and do the thing i'm supposed to be concentrating on…treating people.
After all i've always thought variety was the spice of life…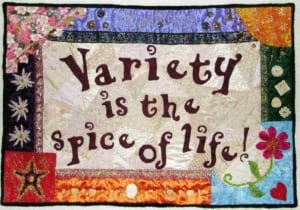 Namaste